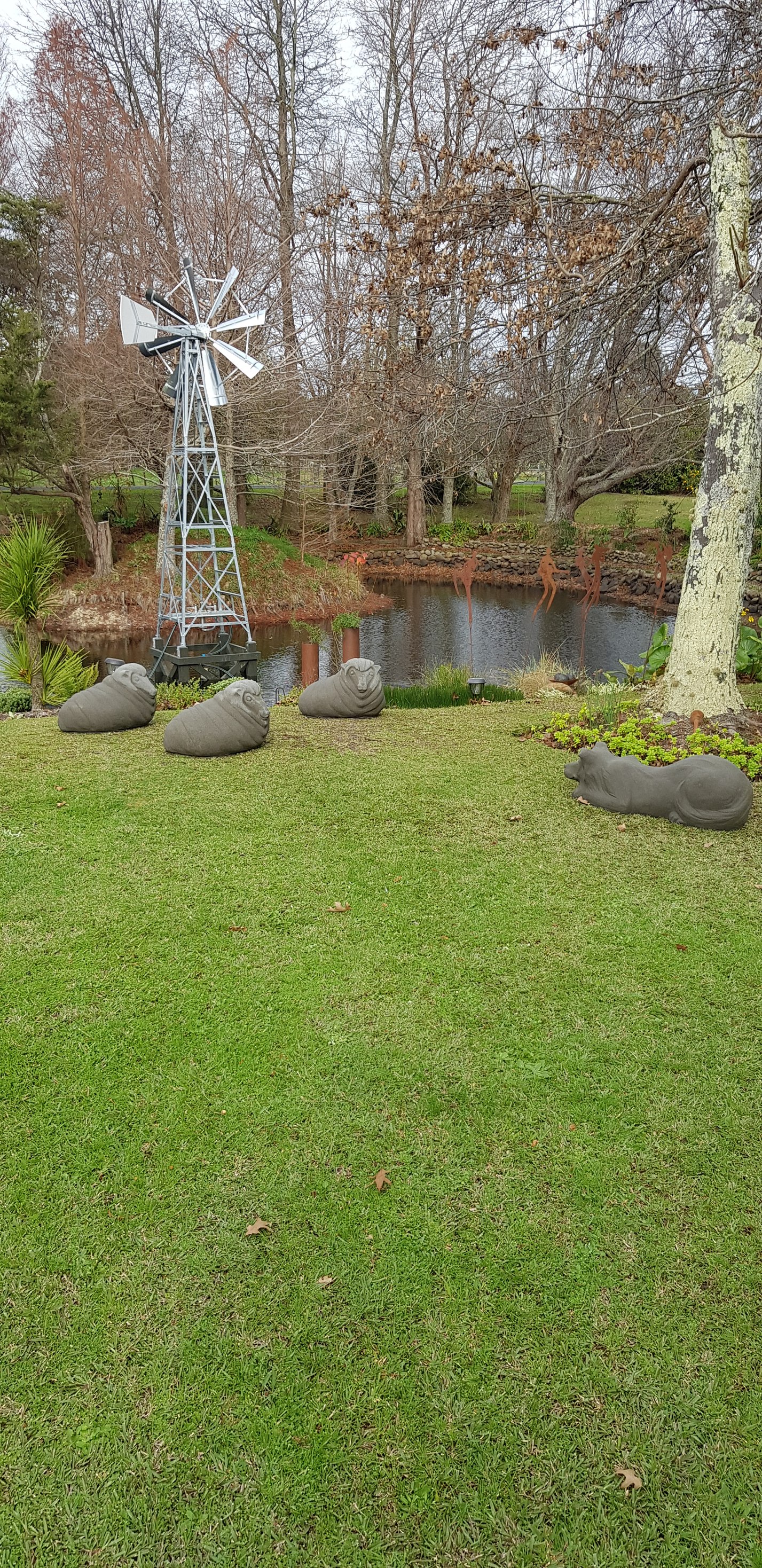 Kevin's water supply windmill for the urban ranch, Aroha. Installed April 2022.




Decorative windmill for the River Rock Estate, Otago. Installed December 2020.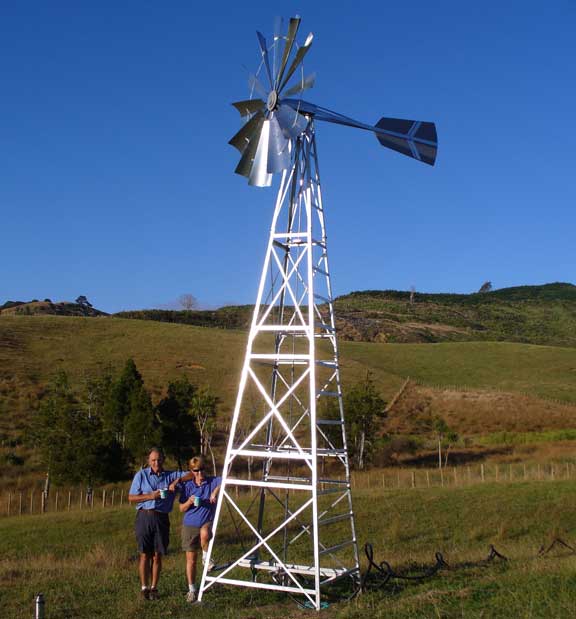 David &Christina's windmill at Ahuroa, Warkworth. Installed on 17-2-07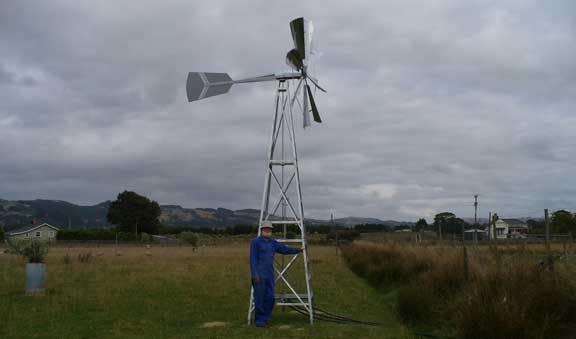 Ron's windmill at Drury,Auckland. Installed on 17-3-07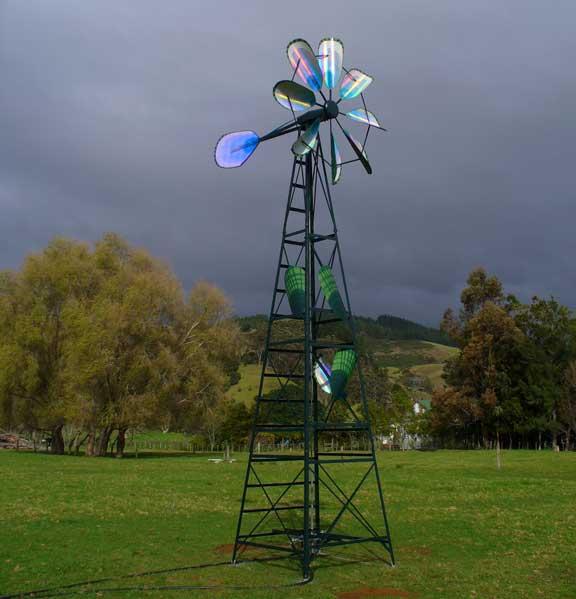 A special Mussel Shell design windmill , custom made for famous mussel Farmer Alan at Coromandel. Installed on 3-6-07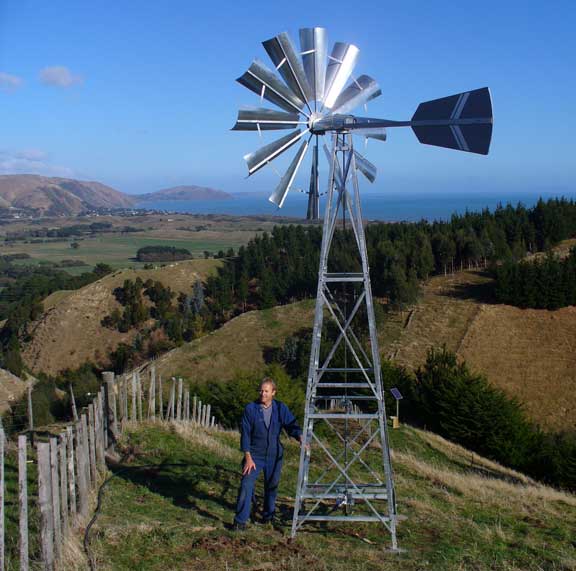 Brett from Horizon Windmills beside a newly installed windmill, put in for a famous Lawyer from Wellington, for when he "Heads to the Hills" at Kapiti Coast. Installed on 9-6-07.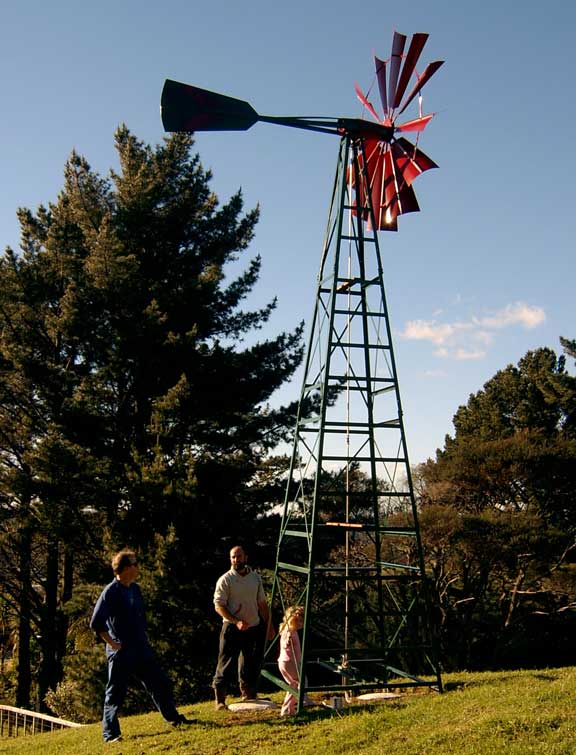 Brett from horizon windmills,Happy owner Ken and windmill fan Isabella on completion of his red and green beauty at Swanson ,West Auckland 24-7-04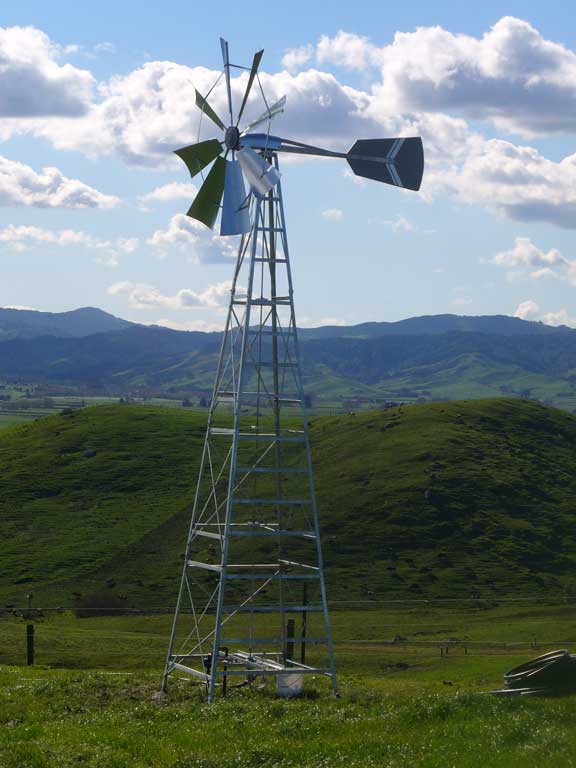 Farmer Gregs windmill installed at Hoe-O-Tainui, Waikato on 23-8-07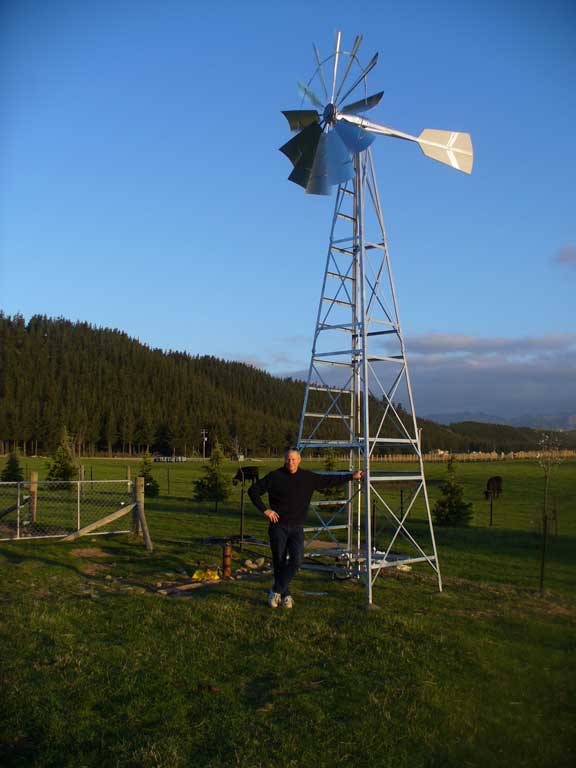 Water for the Alpaca's and 4 legged friends,
Peter and Barbara's windmill installed at Blenheim on 28-9-07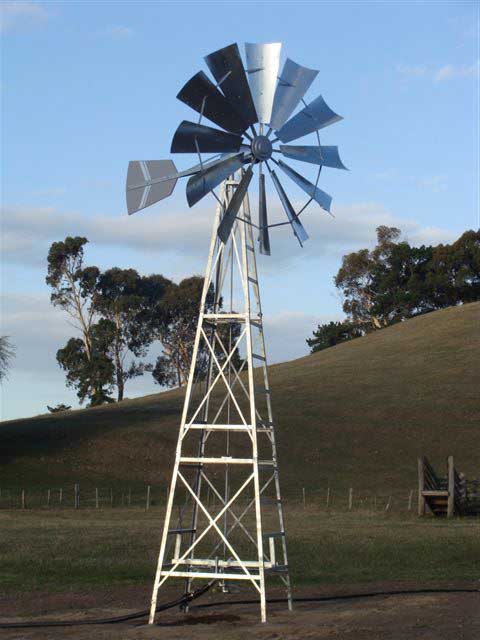 Ken & Marg's windmill installed for their house water at Havelock North on 12-3-08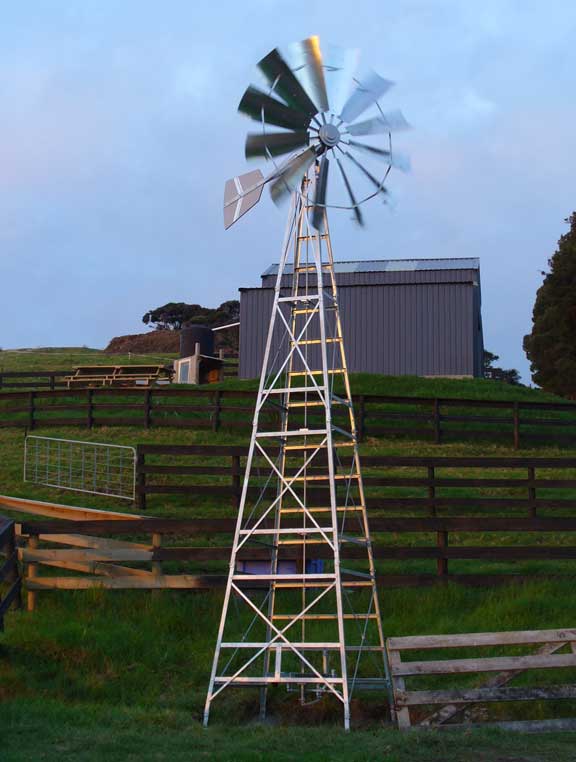 Matt's Mill, installed at Kaipara coast 5-5-08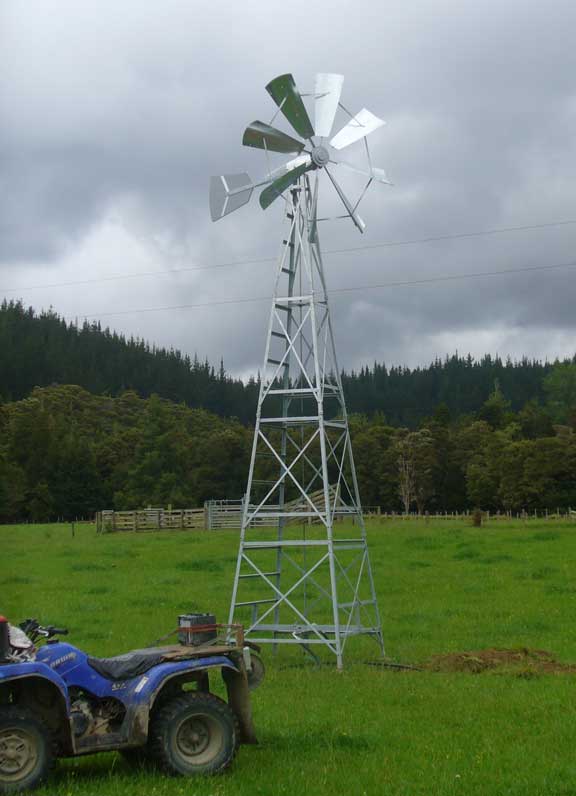 Mike and Beverley's windmill for the dry stock,installed at Matawaia,Northland on 8-12-08.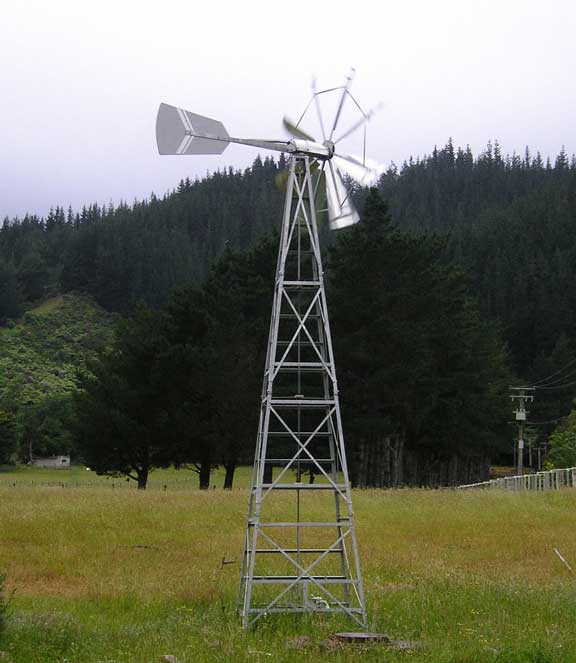 Wayne and Joy's windmill installed at Wainuiomata,Lowerhutt ,for their Home water supply
17-10-08.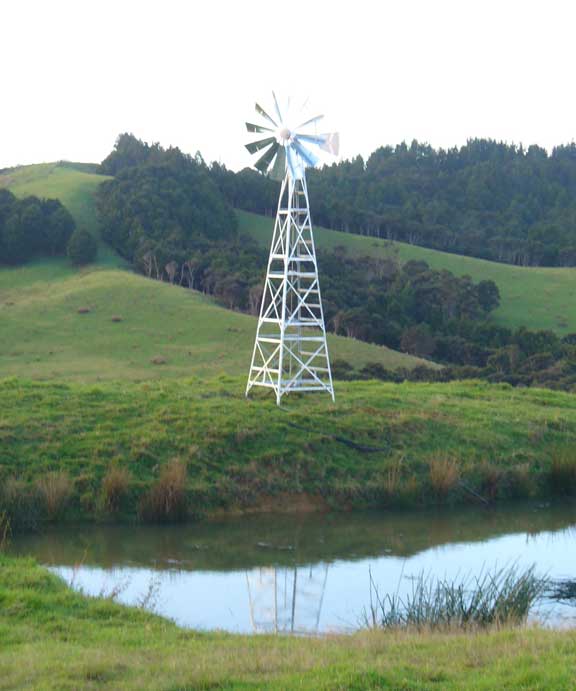 Ton's drystock windmill ,installed at Wellsford on 19-5-09.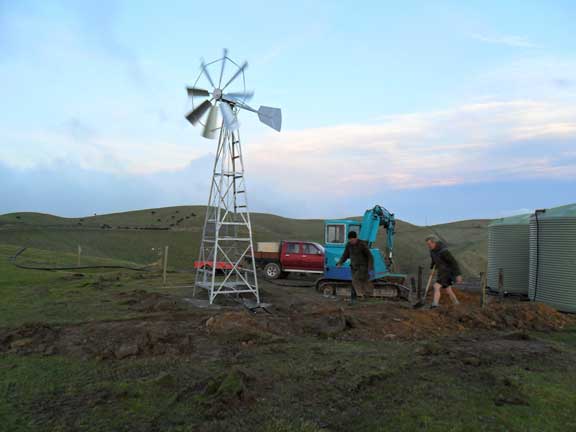 First windmill installed on Beautiful D'Urville Island on 26-9-2010, pumping water flat out in a gale from day one for a private Estate.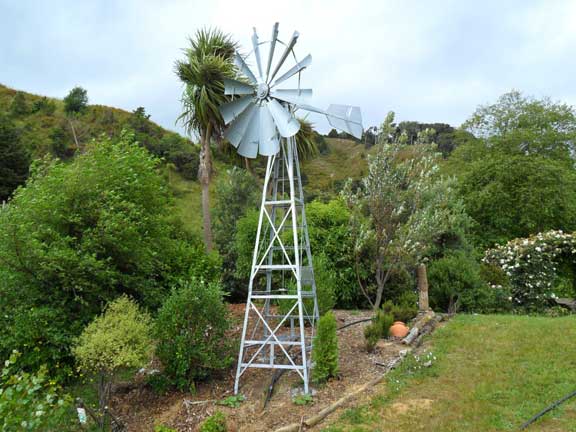 New toy for 2010, looking after the Secret Garden at Waiwera, North Auckland 7-12-2010.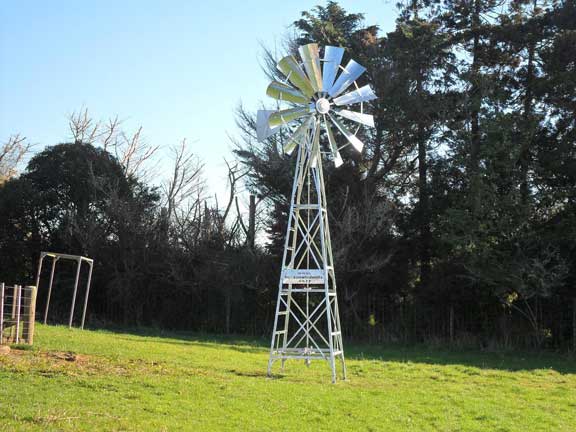 Martins mill at Tuakau. 2013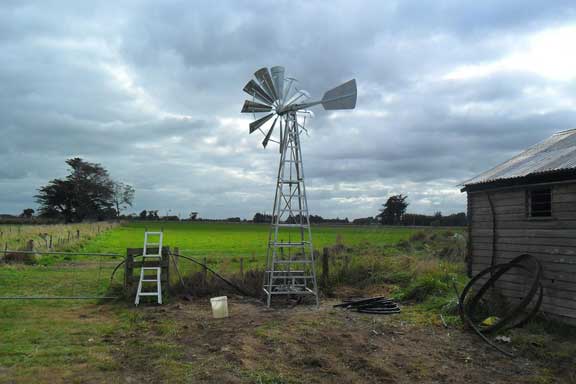 Windmill at the old ranch, Palmerston North. 29-4-2016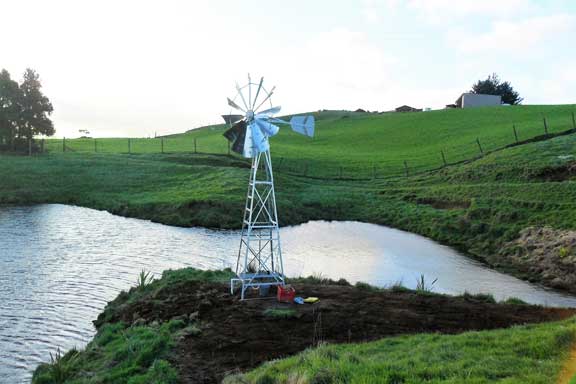 Water for the lifestyle block near New Plymouth. 9-9-2016.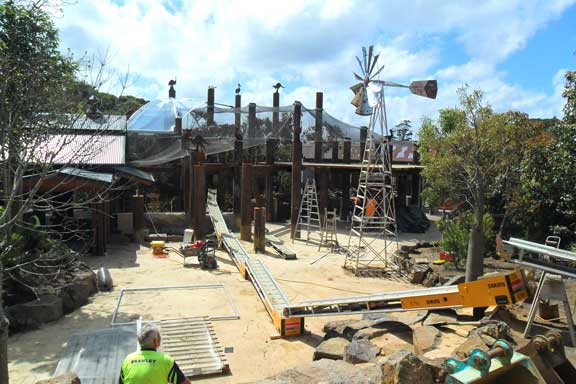 A new windmill for the Auckland Zoo's Australia display (under construction), and painted by Zoo staff to look old. 2-11-2016.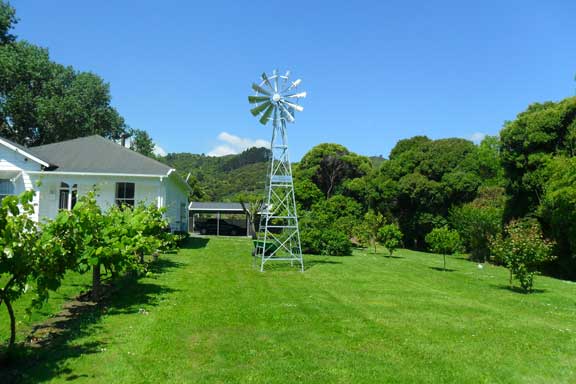 Windmill installed at the Coromandel ranch on 23-11-2017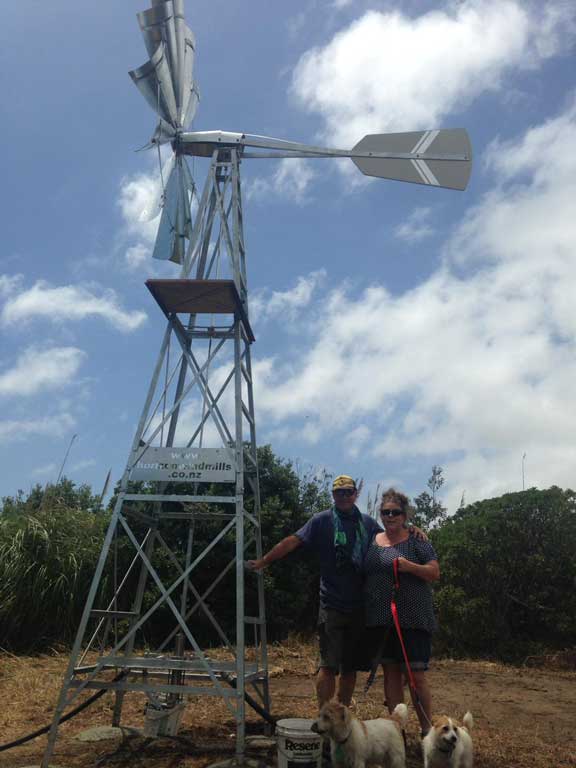 Kirsty and Brent's windmill installed near Wellington on 23-1-2019.
"and for your website another happy client, you do great work, with passion and integrity.."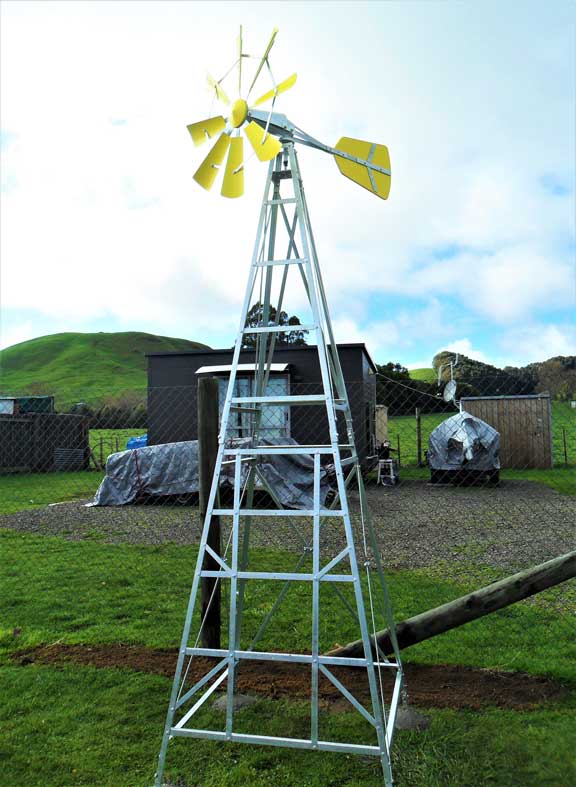 Grahams 3.5M tall model windmill weathervane, for his mini ranch at Rerewhakaaitu. 18-7-2019

One of 2 windmills ordered for a Racehorse Farm at Karaka Auckland, and painted in their favourite colours. 15-3-2019

First of 2 windmills ordered for a farm at Wellsford. 3-5-2019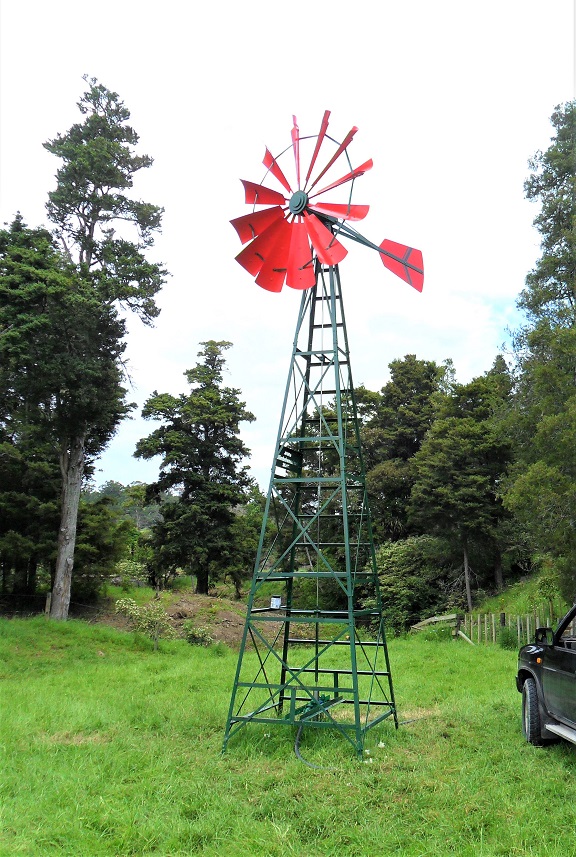 Installed at a Paparoa lifestyle block on 12-11-2019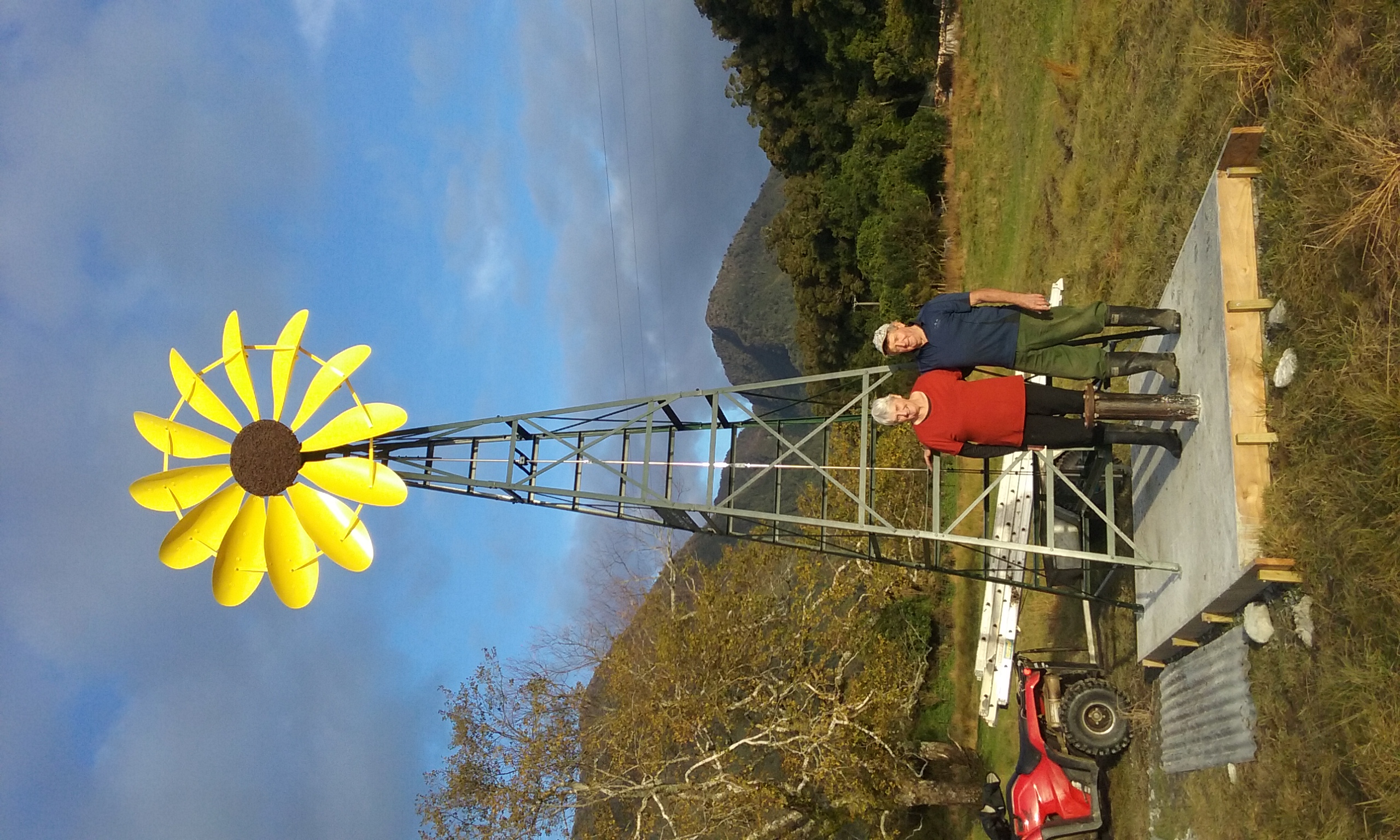 Anna and Johns Sunflower water pumper, assembled by them from their kitset at Harihari
- May 2020
Phone (09) 483 6114
Mobile 027 614 1973
Brett Palmer (Engineer/Designer)
Email: bretty11@slingshot.co.nz
92 Aeroview Drive, Beach Haven, North Shore City.